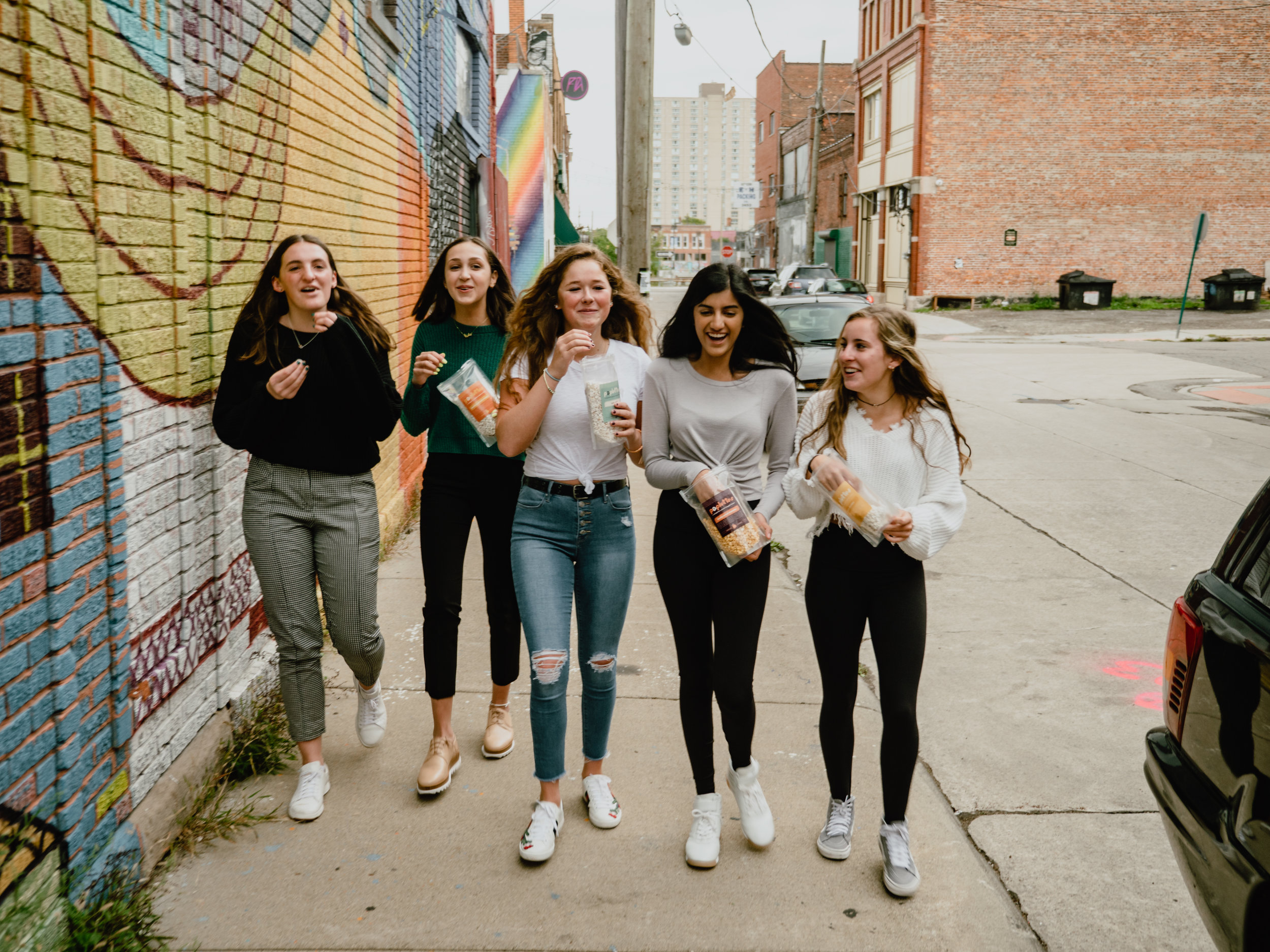 Introducing the new kid on the snack scene
One of nature's best kept secrets, sorghum is an ancient supergrain that has been enjoyed globally for centuries. A smaller, healthier alternative to popcorn, popped sorghum brings the same delicious taste with note-worthy benefits and no harsh hulls in every bite!
White Cheddar Poplettes
Watch out! This is so good, it's cheesy! Our White Cheddar Poplettes will fill your mouth with amazing cheese flavor in every air-popped bite.
Mediterranean Magic Poplettes
Be transported to the beautiful Mediterranean with our Mediterranean Magic Poplettes. This flavor highlights a balance of herbs and garlic to bring out an earthy zest. Whether you're on a beautiful beach or at home, this flavor will bring magic to your day.
Sea Salt Poplettes
In the mood for something classic? All you need is a taste of our Sea Salt Poplettes, which balances a light seasoning with sorghum's original hearty flavor.
Cocoa Cinnamon Poplettes
Need a little sweetness in your life? Open up and say yummm to the unique taste of our Cocoa Cinnamon Poplettes. The combination of cocoa and cinnamon will satisfy any sweet tooth. Enjoy it as delicious, guilt-free snack at any time of the day.
Bollywood Masala Poplettes
Before you go to the movies, don't forget to grab our Bollywood Masala Poplettes. This flavor celebrates the color of Bollywood cinema and Indian cuisine with the combination of traditional spices for a slight tang, quick kick, and bold flavor. No movie is complete without it.